The Numerous Benefits of Using Subdomains in Online Business.
If you use the Internet, you know for certain that most websites have plenty of internal pages. Each page is like an extension or a separate section of the main website.
For instance, let's take the website of Microsoft. Microsoft has a homepage and several other internal pages like Download Center from where customers can download products, Microsoft Account Page - where customers can login to access Microsoft products, the Support page for customer service and so on.
It is not possible to cram all these pages into a single page. If it is done so, it will lead to information overload and might also make the website too difficult to use. Hence, the need for sub-domains.
What is a subdomain?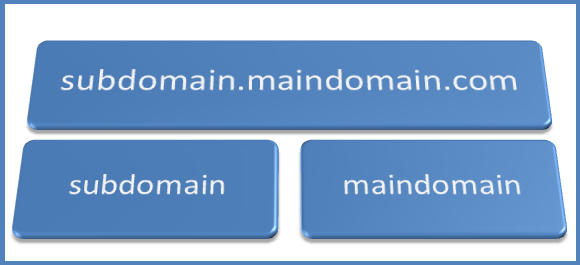 A subdomain is part of the entire website. Think of it as a branch of a whole tree. The branch is part of the tree but might bear some unique or exclusive information.
For instance, in www.example.com, sales.example.com is a subdomain.
To cite another example, in Google; maps.google.com is a subdomain. And so is docs.google.com and the many other subdomains.
Why should websites have subdomains?
Subdomains have plenty of merits that make it easier for site administrators to manage and maintain the website. Also, it gives an SEO advantage too.
Wondering how? Read on. We have detailed the many assured benefits of subdomains as below:
Assured Benefits of Using Subdomains
They are free!
Subdomains come free of cost. If you own a domain, you can add any number of subdomains to them. There is no need to pay to add subdomains. However, there are hosting plans which charge to add subdomains, but in general, it is free. So you get as many as internal pages or subdomains for a single domain name.
They Get Indexed Right
Search engines comb through websites to index and rank them in corresponding search results. However, in SEO it is not possible to target all keywords on a single page. You have to target the keywords in several other subdomains so that they are indexed properly. This also helps in getting the right allocation of search engine weightage for that particular page.
Search engines view subdomains as separate website pages giving them separate search results. Each subdomain will also have a separate dynamic link and URL so that they do not conflict with other web pages within the website.


Separate Checkout Pages
Some eCommerce website use subdomains to provide better checkout and user data management. When we talk about payment, security and trust is the first thing comes in user mind and a eCommerce owner can provide both factors with a single SSL certificate. An SSL Certificate is a digital signature that secures all the data transmitted between user browser and the web server through a secured channel. A Wildcard SSL is a type of SSL Certificate that protects subdomains from Man-In-The-Middle and malware attacks. Ecommerce owner can select any
cheap Wildcard SSL Certificate to secure subdomains
from popular SSL Reseller. The primary benefits of Wildcard Certificates are unlimited website security & 256-Bit SSL encryption.
Many Wildcard Certificate products are currently available in market, but
PositiveSSL Wildcard from Comodo
preferred by most of the eCommerce clients. The primary benefits of Comodo PositiveSSL Wildcard are cheap price, unlimited subdomains security, unlimited server license, trust seal and $10,000 warranty.
They Can be Effortlessly Managed
Subdomains have such operational agility that they are the best friends for site administrators. Wondering how? You can install multiple themes, plugins, extensions, etc. On separate domains and not let your entire website take a toll on its performance.
Use of plugins or themes on separate subdomains will not slow down the website, thus giving it a quick page loading speed.


Higher Search Engine Ranking
The biggest of all benefits that subdomains brings to a website owner is perhaps higher search engine ranking. Like we said before, search engines look at subdomains are separate web pages with their own unique content and search engine value. So, if you have a product landing page, blog, or any resource put up on a separate subdomain, it will automatically get better search engine weightage.
This proves particularly beneficial in blogging. If your blog has several topics covered in it, subdomains help in targeting each topic separately and with focus. Each blog piece will have a shelf life that is not disturbed by the changes in the main page. The end result? Your blog or web page will retai its higher search engine ranking even after years, if required.
Helps Localization
Localization is the process of making the content and UI elements of the website native and more responsive to the tastes and habits of intended users. For example, a multilingual website. The website should be easily accessible by visitors from Denmark who speak Deutsch as well as people from Spain who speak Spanish and also native English speakers.
Having separate language pages for the websites as subdomains within the page will make it easy to deliver localized content easily. Localized content brings other benefits like heightened interaction, more time spend on website and more conversions.
Showcase Different Product Lines
Let's assume you have a series of products to showcase on the same website under the same brand name. But, putting them under on a single web page will not help in proper conversion. There will be too much of distraction as a result of which your visitors will not materialize into paying customers.
The remedy? Assign each product a separate subdomain where the entire product features, pricing, etc. can be explained in detail. Fix CTAs at strategic locations and you are bound to get more conversions from each subdomain. Now that is something you cannot ignore to have for your business.
Summing it up - The Numerous Benefits of Subdomains
Subdomains provide site administrators with a number of business and SEO benefits. From hassle-free management and clutter page hierarchy to higher search engine ranking, they provide everything that a website owner really wants.
Subdomains are the right choice to go for if your website has too many internal pages and need efficient management. They help channelize the traffic to dedicated pages from where the visitors can be easily converted into customers. This proves extremely beneficial for eCommerce store owners and bloggers for whom each page is literally a source of value.
The Numerous Benefits of Using Subdomains in Online Business.
Reviewed by
Shubhi Gupta
on
12:39:00 PM
Rating: